The future is clean energy.
Have you heard?
People are talking about the clean energy future. Don't be left out.
SCP customers are benefiting from highly renewable electricity, competitive rates and amazing customer programs from a local, public provider.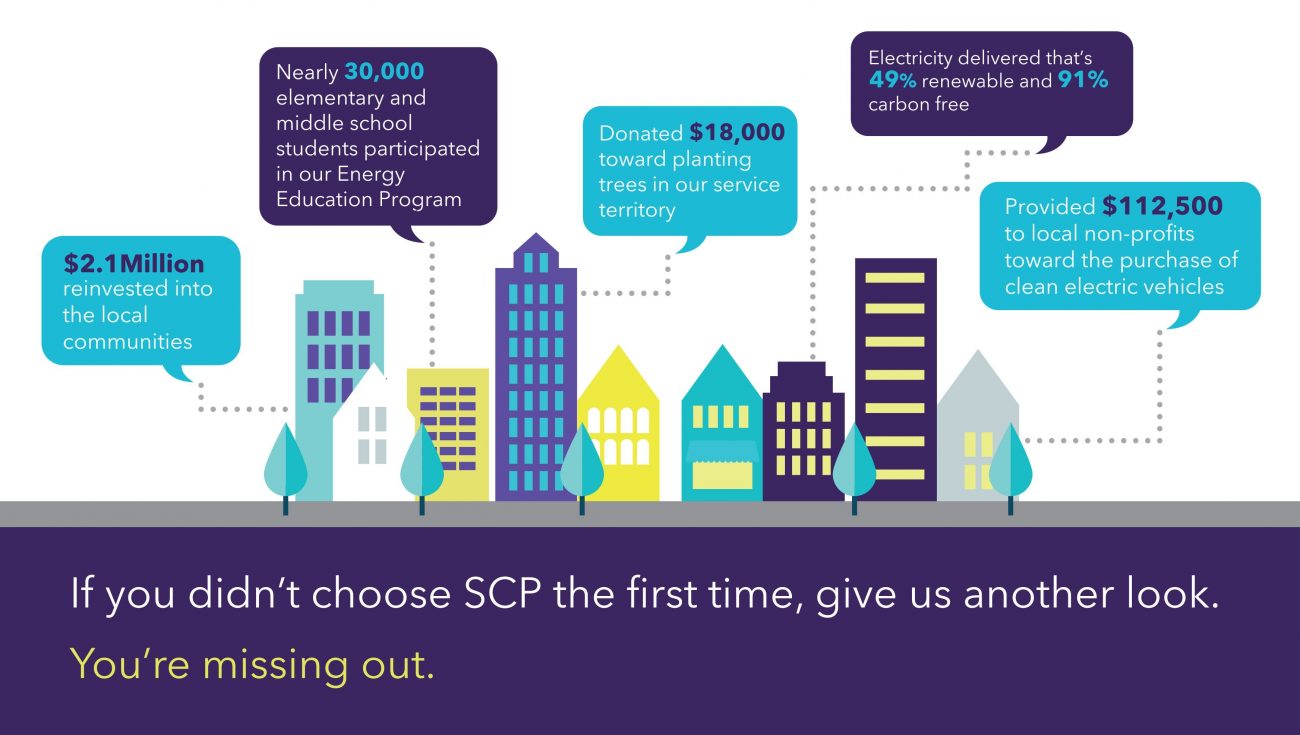 We all use electricity, so why not feel great about where it comes from?
As a Sonoma Clean Power customer, you can… with cleaner, more renewable energy that directly benefits our communities.
When you choose SCP, you're helping build local, renewable energy sources, make homes and buildings more efficient, and help create a clean energy future for your community… at no additional cost.
If you're not an SCP customer… give us another look and learn how publicly owned power is helping our community.