ALERT! Door-to-Door Scam. Learn more here.
At Surf Market, our Mission goes deeper than just selling groceries. We've worked for decades to create a market that serves the needs of our customers, our local community and the environment. That's why we've made the commitment to power Surf Market with Sonoma Clean Power's EverGreen electricity service.
Just like our community, EverGreen is unique – it's the only service of its kind in California – serving up 100% local, renewable energy, 24 hours a day, seven days a week. The premium for EverGreen is $0.025/kWh, so for about $13 more per month (based on an average residential customer), you can make a big difference.
I'm asking our local residents and business owners to join Surf Market in supporting clean, renewable energy by switching to EverGreen from SCP today.
What is EverGreen?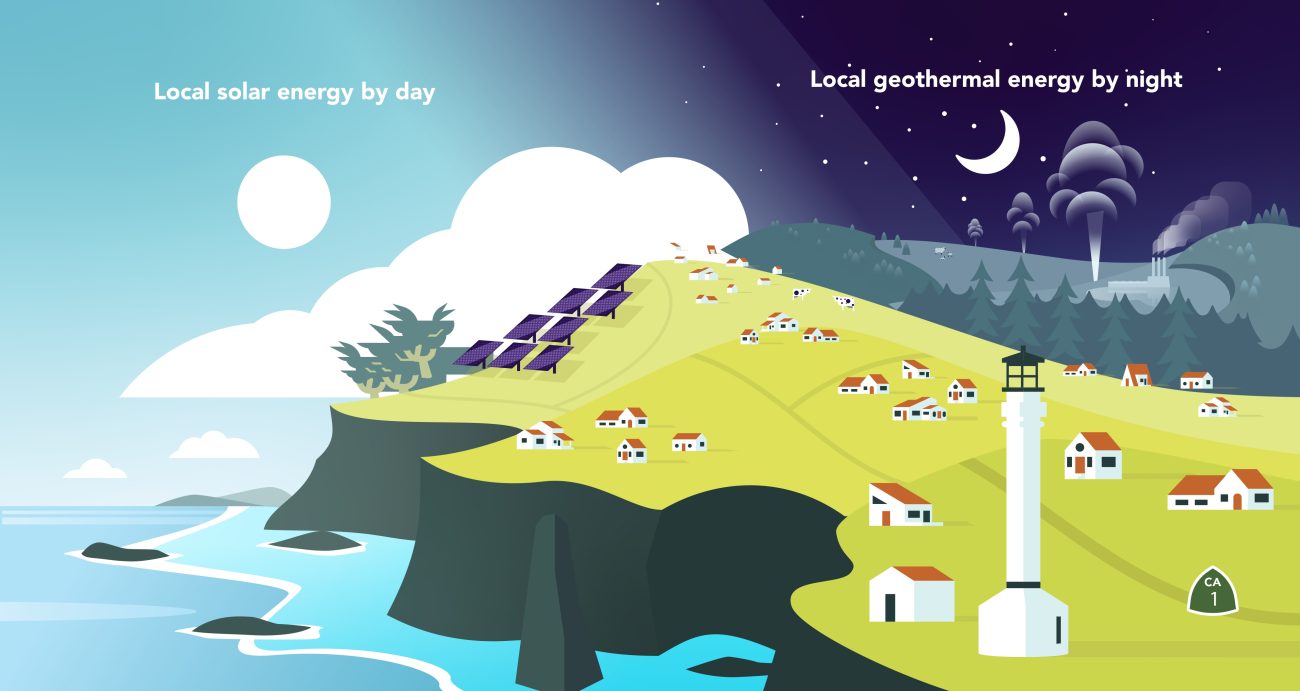 You can enroll, too!
Making the switch to EverGreen is as simple as speaking to one of the friendly representatives at our local contact center, or visiting our website to enroll online.
All you'll need is your 10-digit PG&E account number to enroll via one of these convenient ways:
Call 1 (855) 202-2139 or click here today!