ALERTA! Estafa de puerta en puerta. Aprenda más aquí.
GRID Alternatives Now Serving 10,000 Low-Income CA Families
GRID Alternatives Celebrates Milestone of Serving 10,000 Low-Income California Families with Solar
Solar Power World | June 29, 2018
By Kelly Pickerel

Community and state government leaders gathered today at the home of Rancho Cordova resident Brita West to celebrate an important milestone for nonprofit GRID Alternatives and the state's clean energy efforts: 10,000 low-income California families served with solar.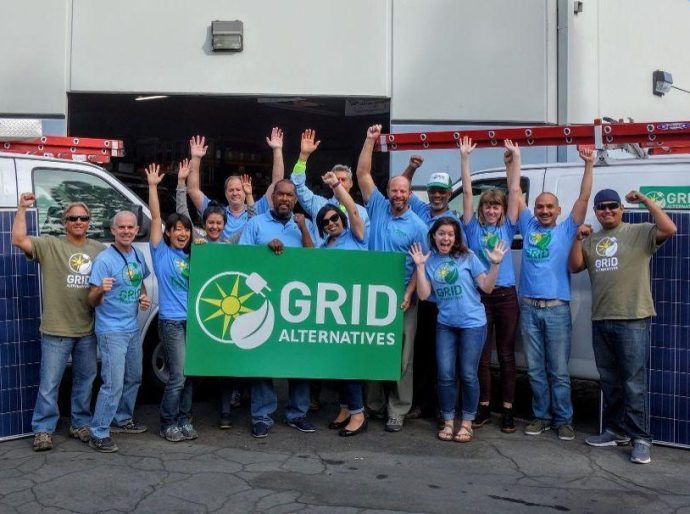 GRID Alternatives, a national leader in making clean, affordable solar power and solar jobs accessible to low-income communities and communities of color, got its start in California in 2004 and has helped the state implement several of its groundbreaking low-income solar programs, including the Single-family Affordable Solar Homes program (SASH) and the solar portion of the California Department of Community Services and Development's Low-Income Weatherization Program.