ALERTA! Estafa de puerta en puerta. Aprenda más aquí.
Petaluma Joins Solar Revolution
Petaluma Joins Solar Revolution
Argus-Courier | July 21, 2018
By Yousef Baig
Geof Syphers got in his Chevy Volt Tuesday morning, like he does most days, and headed to the Sonoma Clean Power office in Santa Rosa.
Later that morning, he traveled south to the Lavio family farm in west Petaluma and drove to the back of the property where about 4,000 solar panels had been installed earlier this year. They were generating one megawatt of electricity, enough to power 300 homes.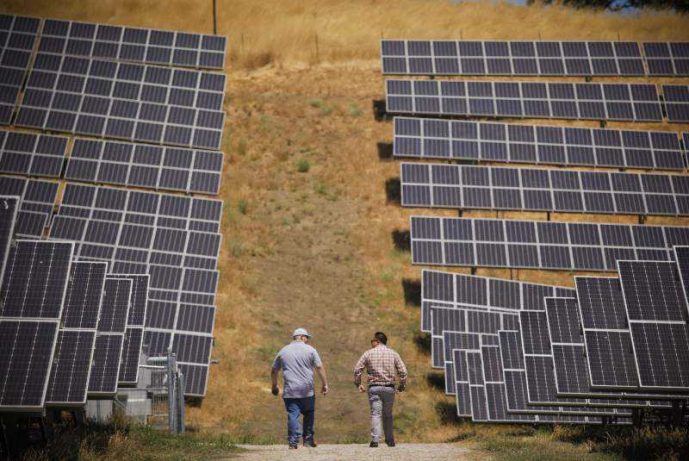 Building inside Sonoma County has been a goal from the beginning. This is the first (solar project) that we have finished. So one of the things that excites me is just being able to see this through, all the way from the plan through the construction and see it finally serving customers.
Chief Executive Officer
Sonoma Clean Power