Electric Cars Make Inroads in CA - But Fast Enough?
Electric Cars Make Inroads in California - But Fast Enough?
San Francisco Chronicle | May 07, 2018
By Kurtis Alexander
California continues to lead the nation in electric car sales.
But it must drive a long, hard road before it can achieve its goal of getting 5 million emissions-free cars on the road 12 years from now.
That's the message of a new report, which found that while sales of battery-electric and plug-in hybrid vehicles last year rose 29 percent over 2016, the state's total remains under 400,000 — less than 10 percent of the 2030 goal set by Gov. Jerry Brown this year.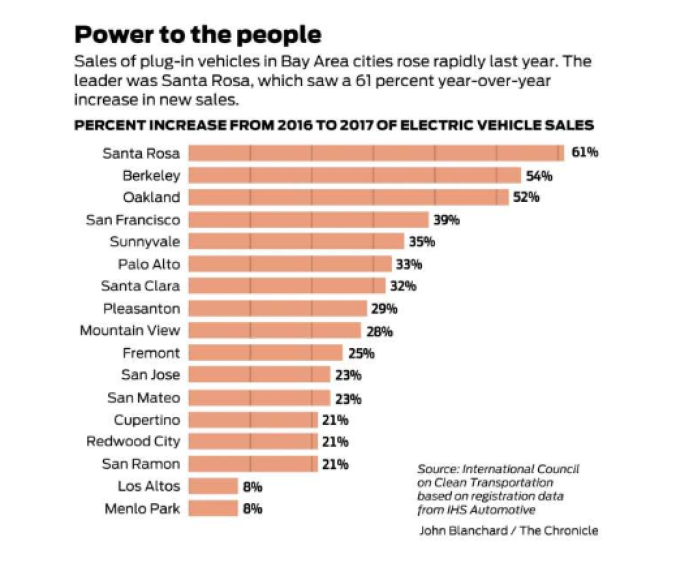 Santa Rosa registered the highest percentage increase in demand for electric vehicles among California cities with at least 500 electric vehicles sold. There, the number of new electric vehicles sold in 2017 rose 61 percent from the number of new EVs sold a year earlier. The regional energy company, Sonoma Clean Power, has been partnering with local car dealerships to offer rebates of up to $3,500 on new zero-emission vehicles, on top of state and federal incentives.