ALERTA! Estafa de puerta en puerta. Aprenda más aquí.
Food, Energy, Finance: A Solutions Movement In Northern CA
Food, Energy, Finance: A Solutions Movement Takes Root In Northern California
Occupy.com | May 09, 2014
By Michael Levitin

Petaluma, Calif. - There's a new currency here called Bay Bucks that's helping businesses trade in services and get off the dollar.
There's a new agriculture-tech startup called CropMobster helping redistribute excess produce and cut down on food waste.
And a new electricity provider, Sonoma Clean Power, just flipped on the switch May 1 to supply tens of thousands of Sonoma County residents and businesses with renewable energy.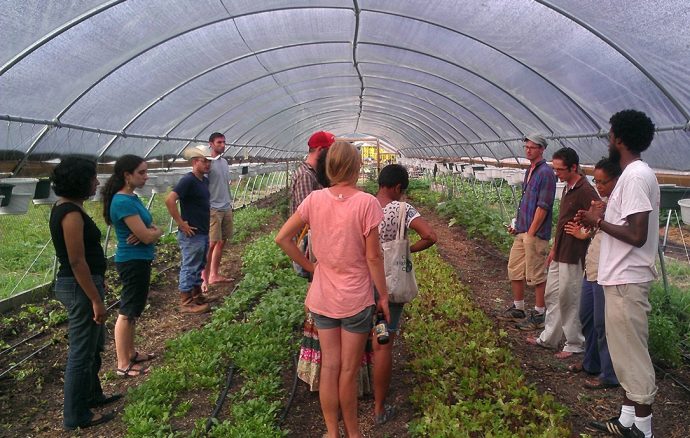 Celebrating the launch of Sonoma Clean Power, CEO Geof Syphers said this 500,000-person county already had 63 Megawatts of solar energy installed, "sending a signal to the market that we want to bring more renewables, [and now] we're talking about growing new opportunities to take it to the next level."