Fire Survivors New Eco-friendly Home for Thanksgiving
Tubbs Fire Survivors Claim New Eco-friendly Mark West Home in Time for Thanksgiving
The Press Democrat | November 2, 2018
By Terri Hardesty
On the night of Oct. 8, 2017, Barry Hirsch and his wife, Marlena, were fleeing the deadly Tubbs fire, which destroyed their Santa Rosa home in the Michele Way Estates in Santa Rosa.
One year later the Hirsches and a team of plumbers and electricians are putting the finishing touches on their new 2,100-square-foot home. Hirsch, a 69-year-old retired homebuilder, is among the first wave of fire survivors in Sonoma County to move into a brand new house where their old house once stood.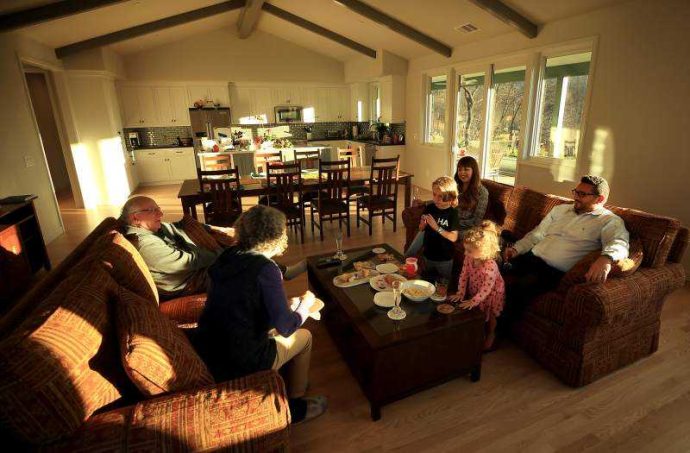 The carbon-free home is what's known as an advanced energy rebuild. It features 21 solar panels, which supply enough energy to power the house and charge two electric cars. Unlike the older model, their new home has no gas appliances, fireplaces or wood-burning stoves.