Sebastopol Votes to Join SCP
Santa Rosa Raises Sonoma Clean Power Stakes; Sebastopol Votes to Join
The Press Democrat | July 03, 2013
By Kevin McCallum & Guy Kovner
The prospects for Santa Rosa joining the launch of Sonoma Clean Power dimmed Tuesday after the City Council strongly signaled it won't participate unless several changes to the agency's governing structure are met prior to a July 9 vote.

"It is disappointing," said Cordell Stillman, deputy chief engineer for the Sonoma County Water Agency and the lead staff member on the proposal, after he left the council meeting. "The best way to influence the process is to be a part of it."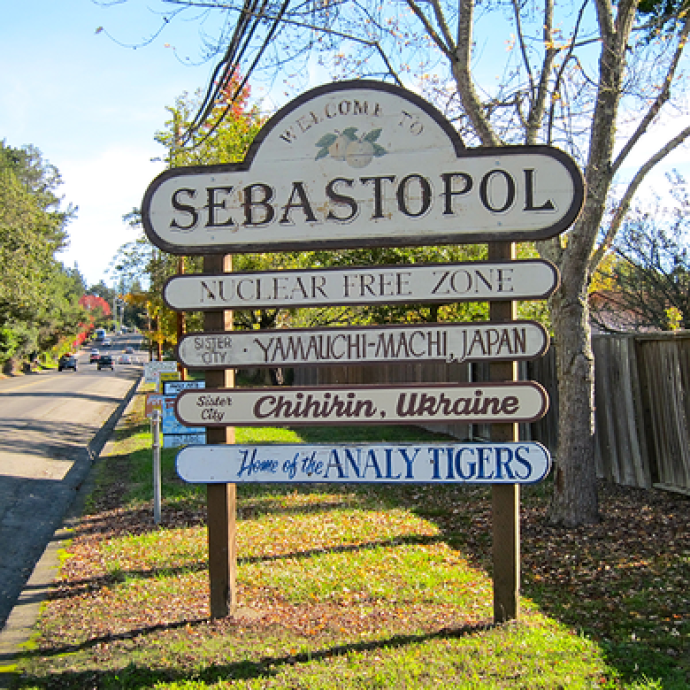 Meanwhile, Sebastopol's City Council voted 4-1 to join the agency late Tuesday night, with Councilman John Eder casting the lone no vote. The city joins Windsor, Cotati and unincorporated Sonoma County as inaugural members of the agency. "We can give people options," Councilman Robert Jacob said just before the vote at 11 p.m. "Anybody who doesn't want Sonoma Clean Power can opt out."