See where you're using electricity.
Use the Home Energy Checkup tool when you're logged in to your PG&E online account to see a breakdown of your usage.
You'll see your top energy costs divided into categories like electronics, lighting, water heating, and more.

If you've recently made big changes to your household, such as the number of occupants or adding an electric vehicle, update your Home Profile to get a more accurate cost breakdown.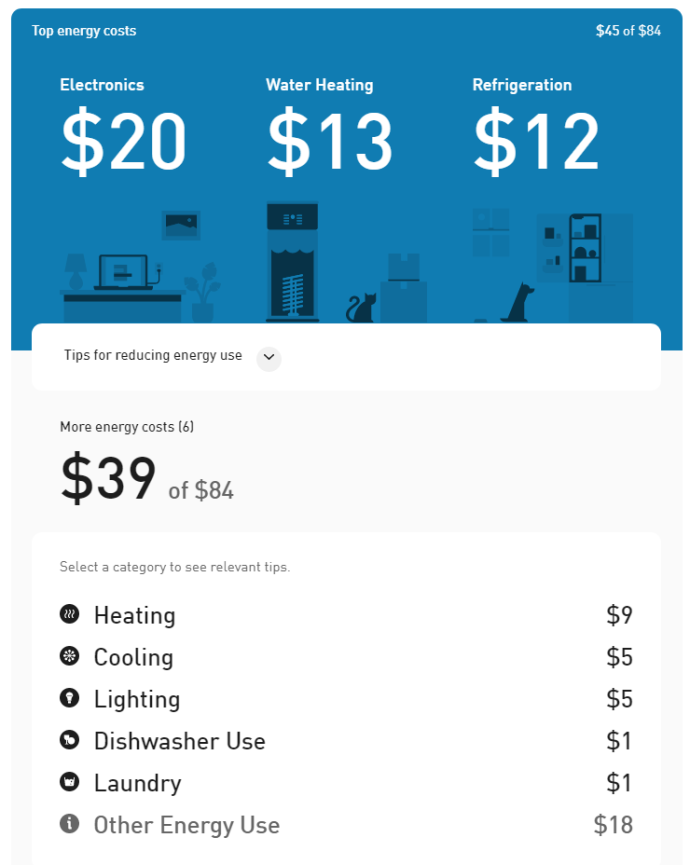 *Example is a household of two people with central heating and cooling. Usage varies per customer.